Membership Application
Please complete the following form and bring it with you to a meeting.
The form has reached its submission limit.
In this section
Here We Are
Contact Us
Our Address is: Eleanor Roosevelt Democratic Club of Riverside County P.O. Box 2006 Menifee, CA 95686 (951) 679-3752 Contact Chuck Reutter regarding the club or this website at greenchuck@hotmail.com, (951)679-3752
Meeting Schedule
Our Monthly meetings are on the 3rd Monday of each month beginning at 6:30Pm at Provident Bank, Community Room 27010 Sun City Blvd. Menifee, CA Please contact Chuck Reutter for meeting details. EMail: greenchuckr@hotmail.com All Are Welcome
Really! Lets Change This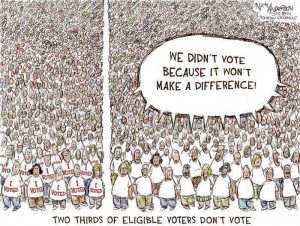 Have a Wonderful Democratic Day!