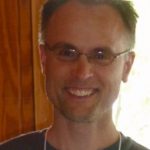 John Michno is giving a one hour presentation at the Eleanor Roosevelt Democratic Club of Riverside County, Monday 18 September 2017 @ 6:30PM. He will cover The Nonviolent Peaceforce for the first half hour and Nonviolent Communication for the second half hour.
Gandhi's concept that a trained corps of non-violent peacekeepers could be used to defuse conflict around the world will be discussed.
Nonviolent Peaceforce (NP) is a nonprofit organization that enters some of the most conflicted regions in the world to provide protection to civilians using unarmed and nonviolent strategies. Currently, over 200 trained peacekeepers are employed by Nonviolent Peaceforce and live in the Philippines, South Sudan, Myanmar and the Middle East.
READ THE REST OF THIS POST HERE